Turner's commitment to the Bahá'í Faith deepened in late 1898, when he accompanied Phoebe Hearst on a trip to Akka, Palestine and met `Abdu'l-Bahá.
A world traveler, Hearst regularly voyaged to European, African, and Near-Eastern destinations, often accompanied by her young son William or by a retinue of young women she helped educate, guide, and mentor. After George Hearst's death, Robert Turner often travelled with Mrs. Hearst and her guests.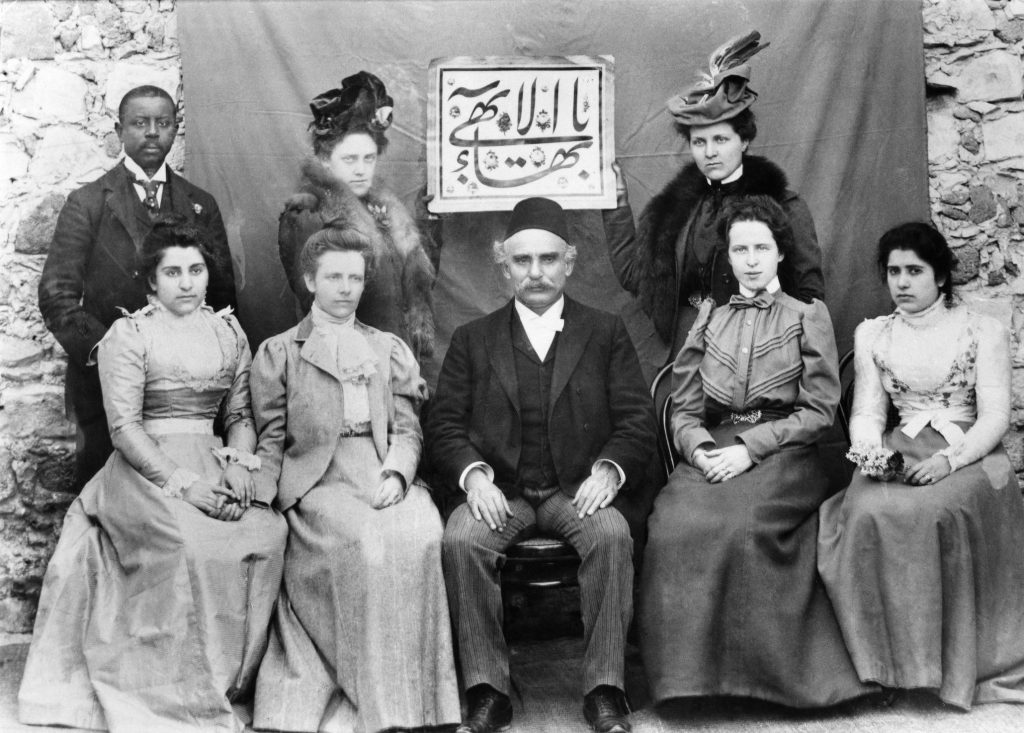 In the later months of 1898, Phoebe Hearst and her niece Anne Apperson – who Phoebe had helped raise, and who had recently become a Bahá'í – decided to travel to the walled prison city of Akka, Palestine, where `Abdu'l-Bahá had long been confined by the Ottoman government in its attempt to stop the spread of the Bahá'í Faith. Mrs. Hearst brought a large group of 12 people with her, including her butler Robert and her German "lady's maid" Amelia Bachrodt, also a Bahá'í.
Because of `Abdu'l-Bahá's imprisonment in the walled penal colony of Akka, and the dangers inherent in visiting him under closely-guarded conditions, the large Hearst party split up into smaller groups, and each of those groups met with him separately.
One account of the first meeting between Robert and the leader of his new Faith depicts a touching scene. Robert initially waited outside the room where the other pilgrims first met with `Abdu'l-Bahá, apparently feeling that a servant should not enter. But knowing he had arrived with the others, `Abdu'l-Bahá quickly left the room and the rest of his guests to find Robert. Louis Gregory, another early African-American Bahá'í and a Hand of the Cause of the Bahá'í Faith, later recounted what happened:
At the sight of [`Abdu'l-Bahá] he dropped upon his knees and exclaimed: "My Lord! My Lord! I am not worthy to be here!" `Abdu'l-Bahá raised him to his feet, and embraced him like a loving father.

Louis Gregory
That warm, affectionate welcome helped Robert Turner remain a committed and faithful Bahá'í for the rest of his life. Louis Gregory later described Robert as "a truly great soul" and wrote:
Robert Turner, with what our Persian brothers call "Iron Sight," had his clear vision of Reality. Henceforth he refused – to use his own expression – to "let the world throw dust in his eyes."

Louis Gregory
When the Hearst pilgrimage group returned to California in 1899, Robert received more tablets from `Abdu'l-Bahá, replete with love and encouragement. Louis Gregory noted that `Abdu'l-Bahá made a solemn, fateful promise to Robert:
`Abdu'l-Bahá, whose title means "the servant of the Glory" and "the servant of Bahá'u'lláh," considered the station of service to humanity the highest spiritual attainment anyone could reach. When he referred to Robert in his letters as "O thou servant of God" it meant that he regarded Robert with great esteem.